We love fashion and we try our best to be up to date on every new trend on the raise. But, let me tell you, it doesn't matter how much we plan our outfits, or how many different t-shirts we have hanging on our closet. Even that one we were always sure about, our favorite one -Yes, the amazing t-shirt that goes perfect for every occasion- will be thrown under the bus by these great designs we are about to display.
How did We not think about them first? So clever! Now we want them all! And we are sure you are gonna love them too. See this collection of great T-shirts that will make you laugh.
PIZZA LOVER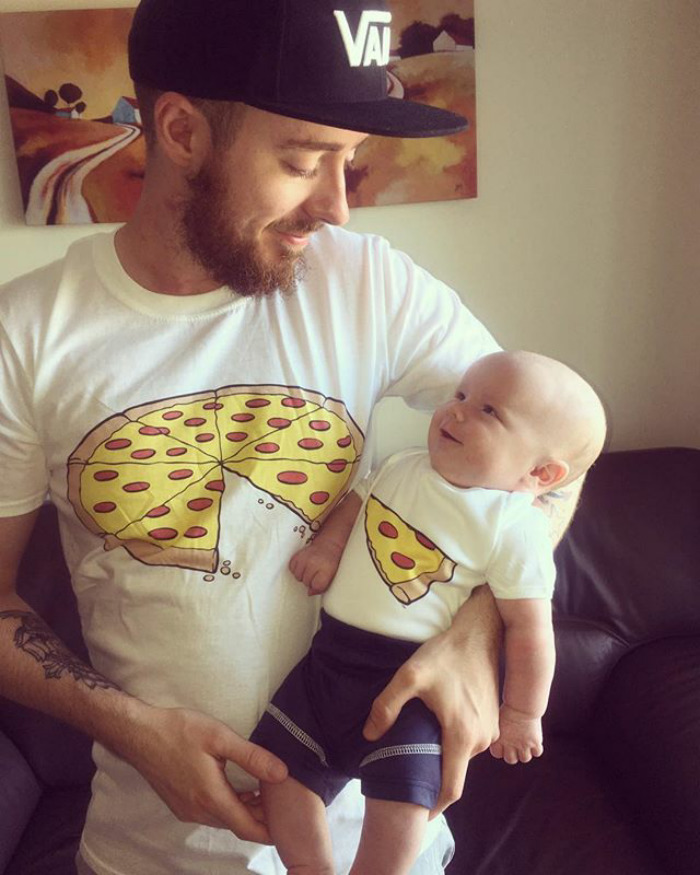 When your first child comes to the world, everything you thought it was important in life suddenly vanishes, or so they say. Unless it´s pizza, you will always have pizza. This young dad really knows how to express his feelings.
HEY, MR. DJ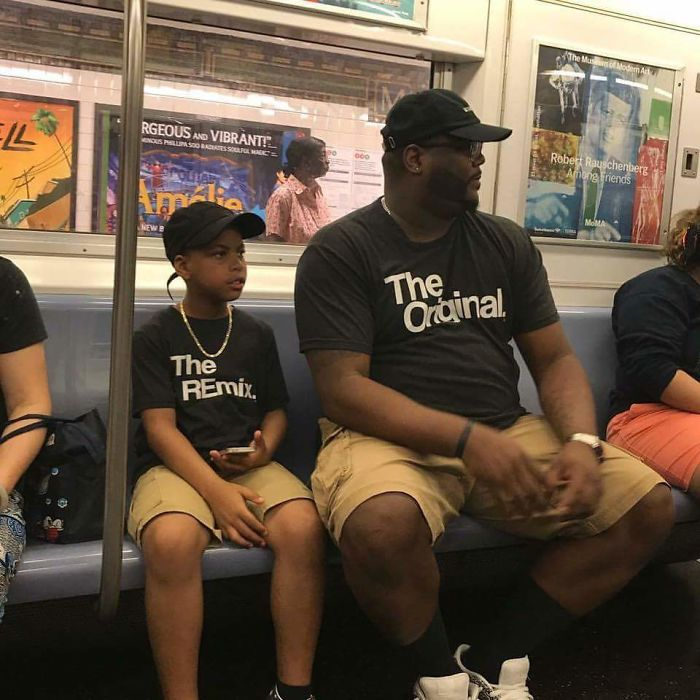 Someone would say that the success of what we call ´good parenting´ is to make of our children a better version of ourselves. Here´s a nice example. A little too literal, but a nice example.