Internet is a great thing. It can be the channel that connects people from around the World, saves lives in a lot of ways, helps you study, investigate, and work. But Internet is, above all things, an incredible collection of bizarreness. Funny pictures, uploaded by users and media, are all over the Internet. And we are not talking about the deep web and stuff like that. No, we are talking about the regular internet, the same one your mother uses. It's impossible to gather all these pictures in one place, so we selected only fifteen. Yes, we know that fifteen is not even a 0,001% of all the funny pictures in the Internet, but it is something. Set your chair, get comfortable, and take a look at these collection of random bizarre pictures we found online before your mother does.
Fashion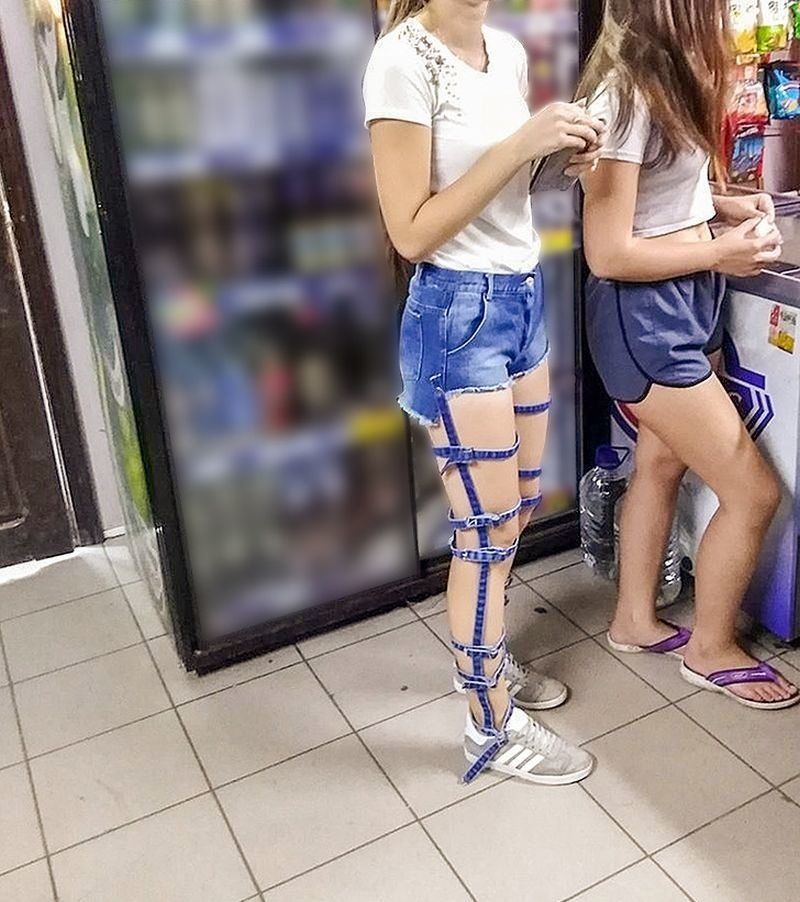 Fashion is a strange world. If you don't believe me, take a look at this piece of clothing. How are we supposed to call it? A short-jean or a long-short? I have an idea. Let's call it: A train wreck.
Maleficent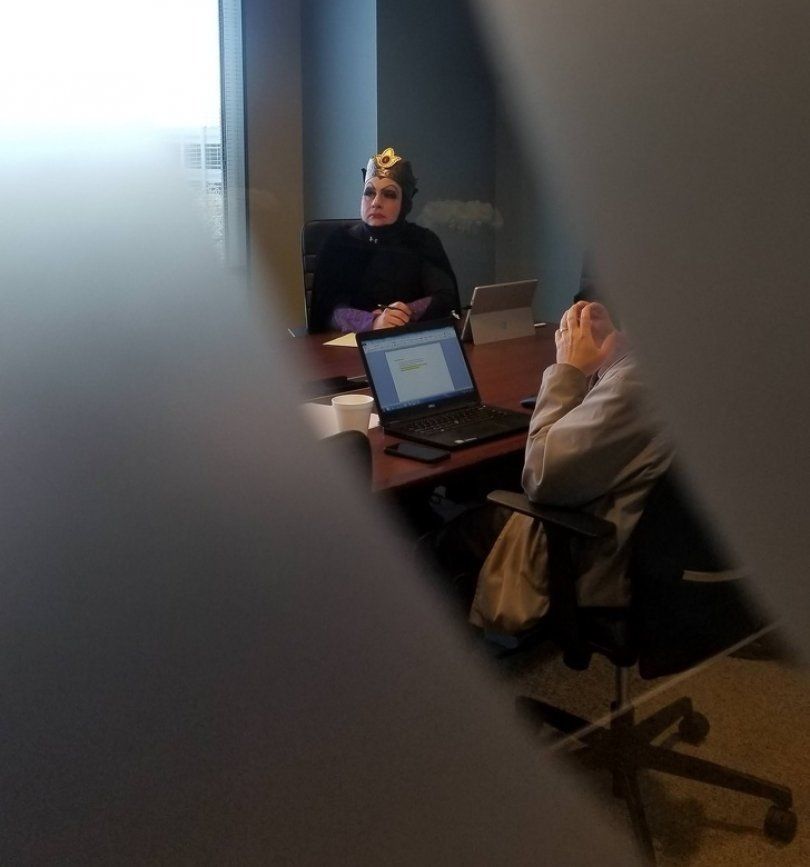 If you think your boss is horrible, you should take a look at this one. If you do something wrong, she will put you to sleep for years without hesitation. Please be careful and stay away from spinning wheels when you are in the office.