Being a father is hard work. You need to take care of your kids, teach them a lot of things they will use (or not) in the future, feed them, loving them, but most importantly: Getting them uncomfortable. There's a lot of ways you can do that, and here we gathered fifty of them.
These photos show how awkward fathers can be when it comes to taking pictures with their kids, and I'm sure you will be uncomfortable as well while you are watching them. If you look at them and you think that your father was not an idiot like these fathers, then consider yourself lucky! You are probably saving a lot of money in therapy.
FUTURE SURGEON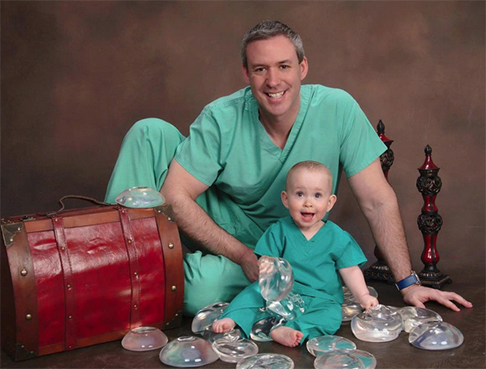 There are two kinds of people in this world that are experts in boobs: Plastic Surgeons and Babies. And here you can see both of them having fun in a slightly awkward photo.
LOST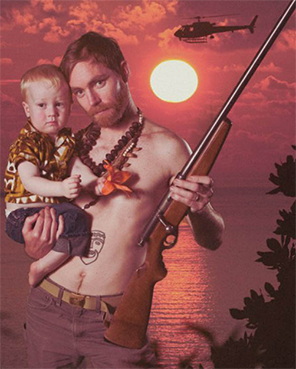 Some people shouldn't have kids. Especially those who love to pose with their babies and a rifle, in Hawaii, with a helicopter flying over and coconut necklaces. Run, kid, run.