Flights With Very Unexpected Passengers
Flights can be an amazing experience and they usually involve feelings of joy and excitement because travelling is one of the best things in life. However, other people are terrified of flying and can come across difficulties to relax and unwind during a trip and can be a very hard experience when it comes to long hours on the air.
We hope that everyone who is afraid to fly can come across such cute passengers as this because with those beautiful faces it's impossible to feel nervous. And yes, we know that animals are supposed to be caged for flights but wouldn't it be great to play with them and relax during a long flight? Have you ever seen such adorable passengers in your flight?
Cuddling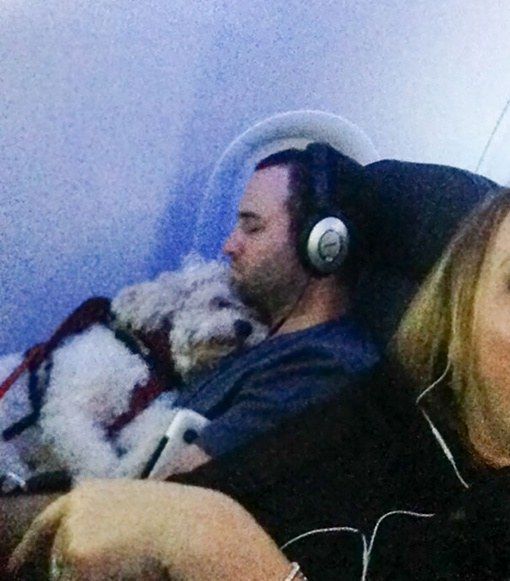 Who wouldn't travel so much more comfortable if they were hugging their dogs and sleeping cuddling with them for long hours in the air? We would love to do it for sure.
Service dog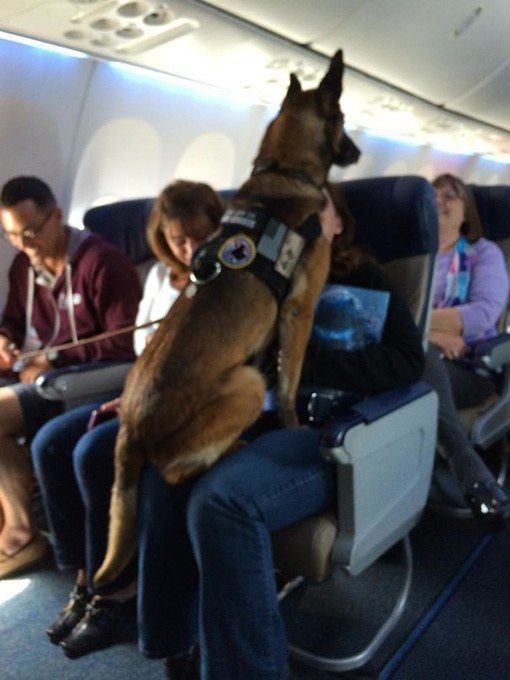 If your heart isn't warm enough with this picture wait until you hear the back story: this dog was retiring after twelve years of service and the whole plane clapped at her.