Men are jerks, we know that for sure. They have been recognized as pranksters since the beginning of time, but thinking that women can't be as clever and funny as them is kinda sexist. When it comes to pranks, some women can't be left behind and are so funny and witty that will have you gagging.
When you are married for quite a bit, you get too comfortable with the other person and you need to start looking for different ways you can both have fun. These 50 wives tried to accomplish this, but we are not sure if their husbands had too much fun. Wives can be vengeful, creative and funny creatures.
PERFECT HIDEAWAY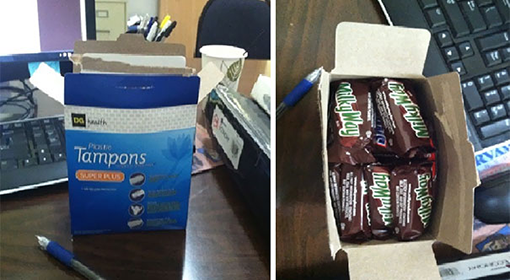 There's no way her husband would check on that box of tampons, and that means that the chocolates will remain there as long as she wants too. She is clever, selfish but clever.
A BONER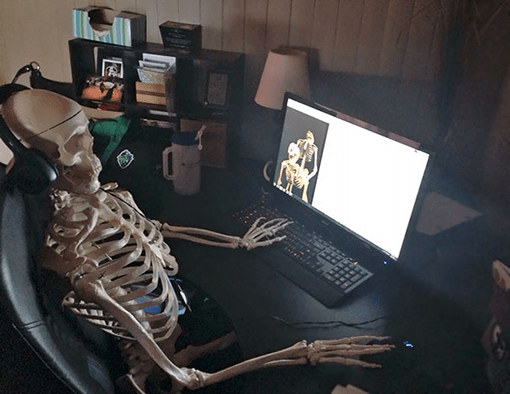 So, this wife is a doctor and brought home this life-size skeleton and had the bright idea of sitting him like this. Imagine walking into your office and finding this guy.