Hilarious And Perfectly Timed Animal Pictures
Animals are pretty funny, to begin with, and that is a fact, is something we all know: they make the funniest faces and facial expressions in the most unusual situations without even noticing it. If you are able to witness one of those hilarious moments yourself, you are a very lucky person.
And if you haven't got the chance, there are some amazing people in this world who are always camera ready to capture the fun. We want to share with you fifty times where timing brought a lot of fun to regular animal pictures that we can't stop laughing about.
Deer
What would you think if you stood out of your house on a regular everyday morning to find your pets and a deer sleeping there like it's no big deal? Apparently living in the wilderness is not so comfortable.
Duck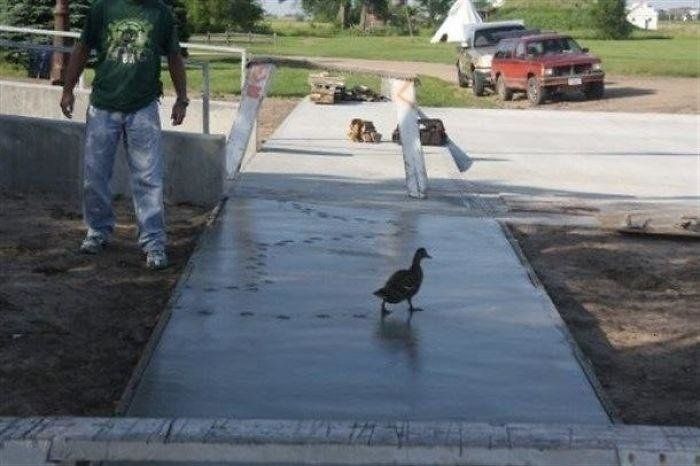 If this duck's plan was to act like he was not guilty of walking all over the fresh cement on the driveway, we have bad news: he was caught in the act and the footprints only point to one suspect.