Who Wore It Better? Hilarious Clothing Coincidences
Has it ever happened to you that you come across a very weird situation that seems almost staged by someone else? We are talking about doppelgangers that you run into in the supermarket, someone wearing your exact same clothes, or any specific detail that just throws you off and leaves you with more questions than answers. Even though we can't (an probably will never be able to) explain why or how this mysterious things happen, we can't get enough of them and this is why we bring you 50 times where coincidences were too much to handle. Are you ready?
Time travel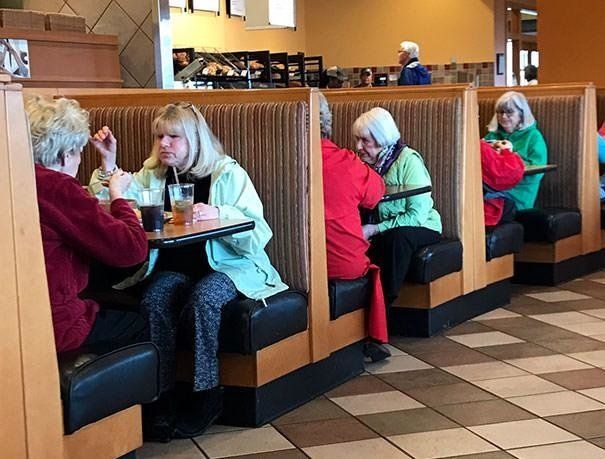 The best thing about this picture is not only the strange coincidence of having them all dresses in the same color palette, but also the fact that it seems that time hopped from booth to booth.
Double trouble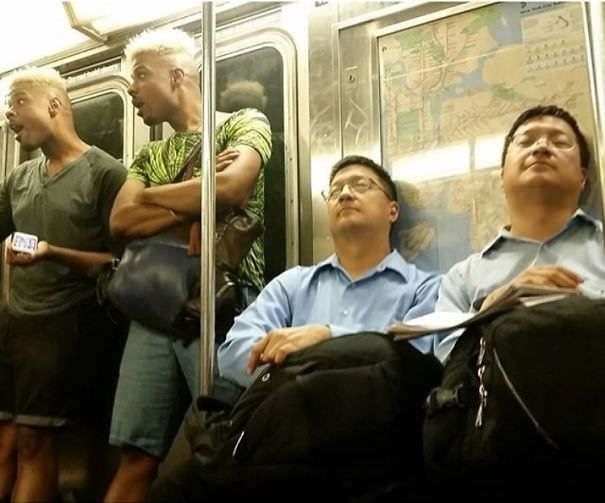 If the first thing you noticed was the two men wearing light blue shirts next to each other sitting on the subway, get ready to have your mind blown and notice the two guys standing next to them.