Hilarious Photos Of Pet Weddings
Believe it or not, pet weddings are a thing. People like to unite their pets in matrimony for a variety of reasons. Sometimes, it is because of breeding reasons, others marry already united pairs, others marry them because they think they would look so damn good in a puppy gown.
And most of the time they do. People also love to share the pictures of the whole thing in every social media available. In this selection, most of the pets are dogs, but there are also cats, monkeys, piggies, penguins, rabbits and even frogs who get married in some bizarre fashion. Here are 50 awesome and hilarious photos of pet weddings.
The Mismatch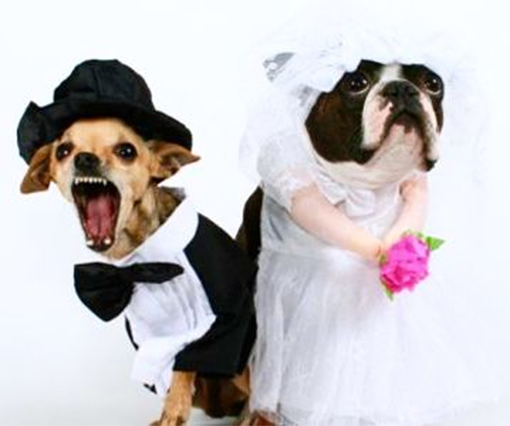 These two puppies don't seem very happy to get married, he is either yawning or screaming in fear. She doesn't seem too overjoyed either. I say this is a mismatch.

Eye Rolling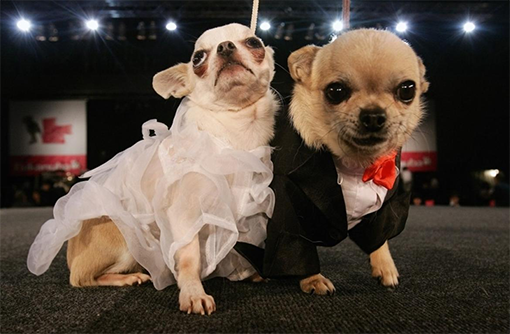 Is she rolling her eyes at him even before the wedding? Or maybe she is eye rolling towards a Dog God while thinking "What am I doing in this ridiculous dress?". Sadly, we will never know.