How Some Historical Events Would Look If They Were Posted On Instagram
Have you ever wonder how today's event would be seen in the future? This is the age of social media and over exposure, and I'm sure that future generations will be able to look at the events like they were actually there.
But we can't look at some historical events like if we were there because some of them happened even before the photography was invented. That's why we would like to play a little game. We gathered fifty photos that show how some historical events would look if they were posted on Instagram. Is very funny, take a look!
SOPHIA AND JAYNE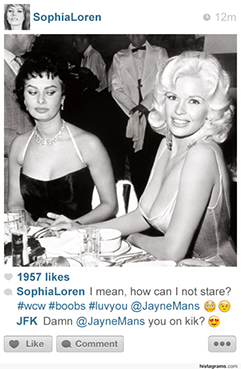 We can't judge Sophia Loren. She is still one of the sexiest women on earth (At 83!) but she can't help it. Jayne Mansfield was a bombshell at that time.
THE TELEPHONE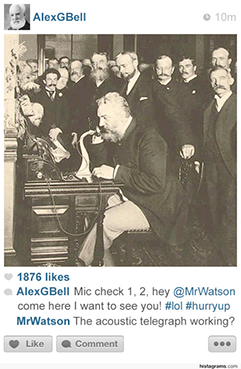 If Instagram had existed in 1875, I'm sure Alexander Graham Bell would have posted this. After running to patent his invention, of course. In a way, he is the great great great father of social media.