Jaw Dropping Cosplays, Check The Most Amazing Costumes At Comic Con
Cosplay (a contraction of the words costume play) is, by definition, a hobby in which participants called cosplayers wear costumes and fashion accessories to represent a specific character. But when Comic conventions around the world are taking place, this particular hobby is no joke. Every year thousands of cosplayers gather in those conventions and leave us begging for more.
You see, some of these guys are getting too amazing to be true. We selected a few photos from this year's Cosplayers and placed here in no particular order. Prepare to be amazed, tell us which one is your favorite and don't forget to share! you won't believe your eyes! here´s a collection of the greatest cosplayers around the world.
READY GO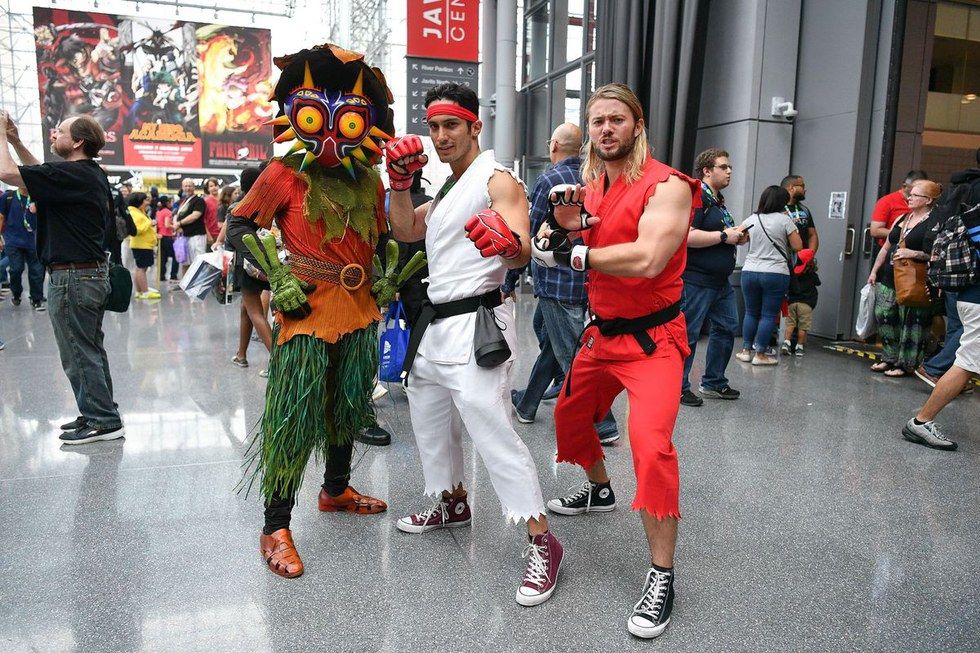 Cosplayers are taking over the Comic Convention Center and the boys are ready. Video game characters are becoming more and more popular when they choose who to impersonate this year.
HE LAST JEDI
Star Wars fans are all over the place and their favorite jedi wouldn't miss a photo opportunity. Luke Skywalker returned from his own reclusion to meet his fans and sign some autographs.