Madonna Looks We Could Never Forget
Either you are a Madonna fan or not, you have to admit that she was the first one to break the rules when it comes to pop culture, music and female empowerment. Not only with her songs her dance moves, or the fact that she created an Empire out of herself and hard work, but also by using clothing and fashion as a statement long before other musicians dared to do so.
She has been a true chameleon through her life and has inspired generations with her style by not caring what anyone thought of her. And that is what makes her an icon.
Holiday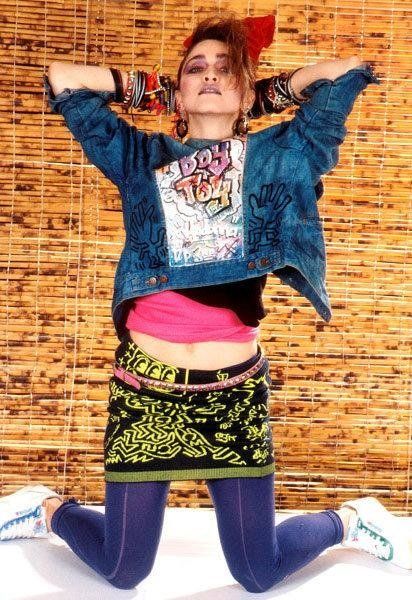 Holiday was the first introduction the world had to what later became an icon: Madonna. A very 80's street style with leggings, sneakers, colorful patterns and a rebel attitude was the first look we will all remember her by.

Like a virgin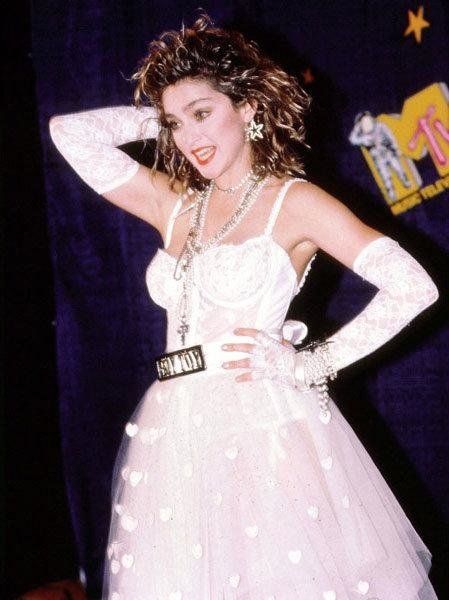 The iconic Like a virgin style was nothing casual: the song has a very sweet and innocent vibe, but it's actually very strong sexually and so was her to promote it: a virginal white dress turned into a sexy outfit.