Photos That Prove That Some Men Are Clever And Idiots At The Same Time
Are you sitting at your office desk, watching the hours go by with nothing else to do than reading this article? Don't worry, you can be working at a place where you have to use a ladder. Or a ladder on top of another ladder. And that ladder on top of a crane. And that crane on top of a bucket. There are workplaces that are dangerous, but sometimes what makes them dangerous is the people that work on them.
Even an office can be a difficult place to be if you are working with morons. So cheer up, put on some protection glasses and a helmet and take a look at these 50 photos that are the proof that some men are clever and idiots at the same time. If you think your job sucks, imagine being these guys.
DO AS I SAY NOT AS I DO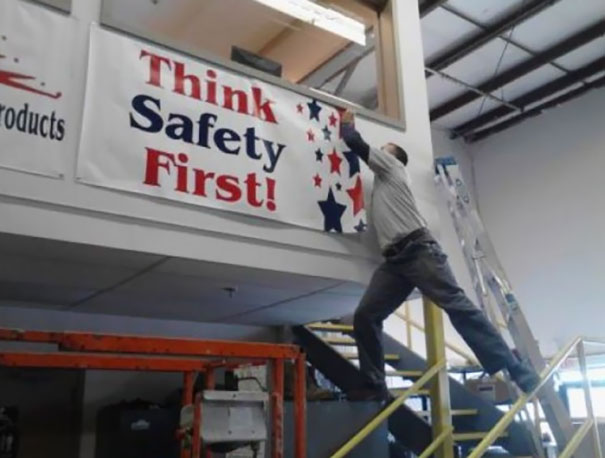 "Jeremy, I called you because central office is behind me about those stupid accidents, so I need you to hang this sign. I know you told me you don't have the tools to do it but please, be a solver, not a problem"
FIRE IN THE HOLE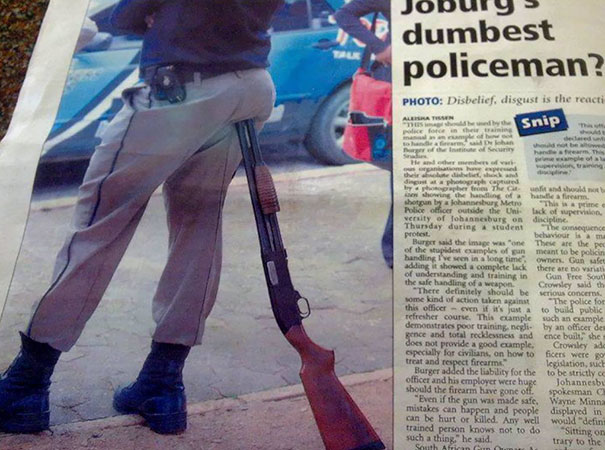 I love the title of that piece, because he is absolutely the dumbest policeman I've ever seen. I guess he was tired of standing up all day, but that's gonna hurt.