Mind-Blown Diy: Bricks, Toilette Paper Rolls & Plastic Bottles. You Won´t Believe Your Eyes
We know it, The internet is full of DIY (Do It Yourself) tutorials and pictures, some of them quite remarkable, some a little lame (yeah, those are really painful to watch!). We came across these guys who found a whole new level in recycling. And brought up very clever ideas to try at home. We hope you find them interesting and, why not? Try a few. Concrete bricks are available everywhere and they are the cheapest thing.
It is crazy all the different uses these guys gave them. From plain decorations to an amazing backyard pool. (yeah, a backyard pool!). Toilet paper rolls are the most disposable element in the house. You won't believe how useful they can be. Here are a few awesome ideas to do at home using only toilet paper rolls, used plastic bottles and concrete bricks and your imagination.
A BACKYARD STAIRCASE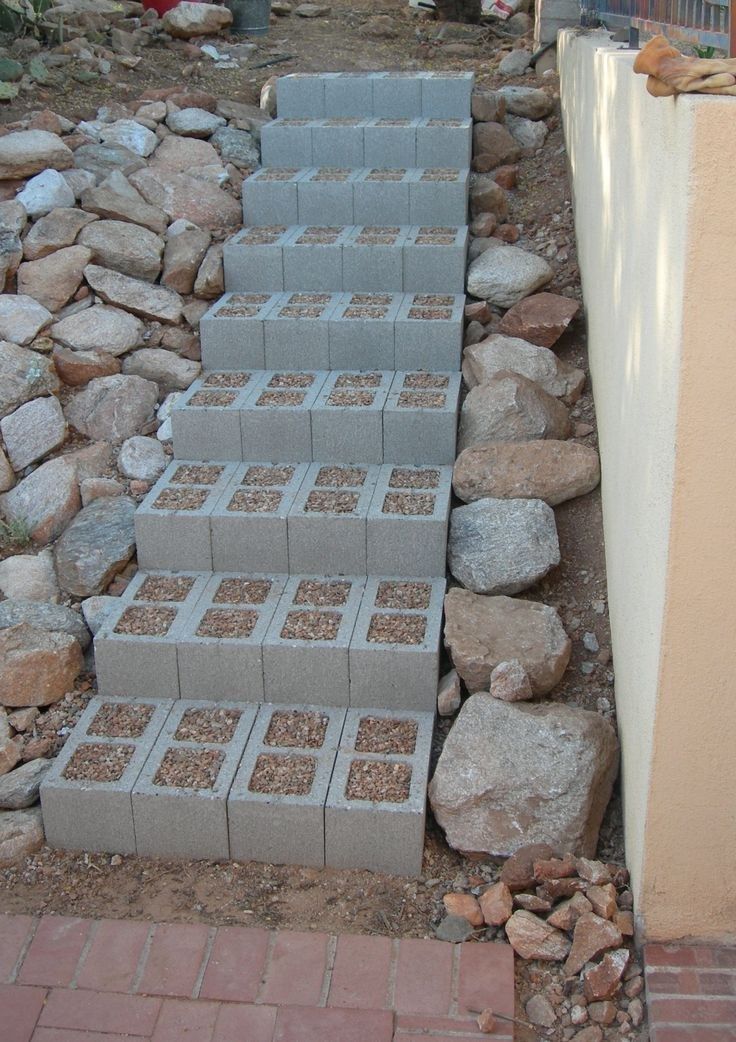 Cement blocks filled with pebbles make a beautiful staircase for the garden, and it will only cost you a few bills and an afternoon of work. Just place them on the ground and fill them with pebbles or any other rock you want.
ENTERTAINMENT CENTER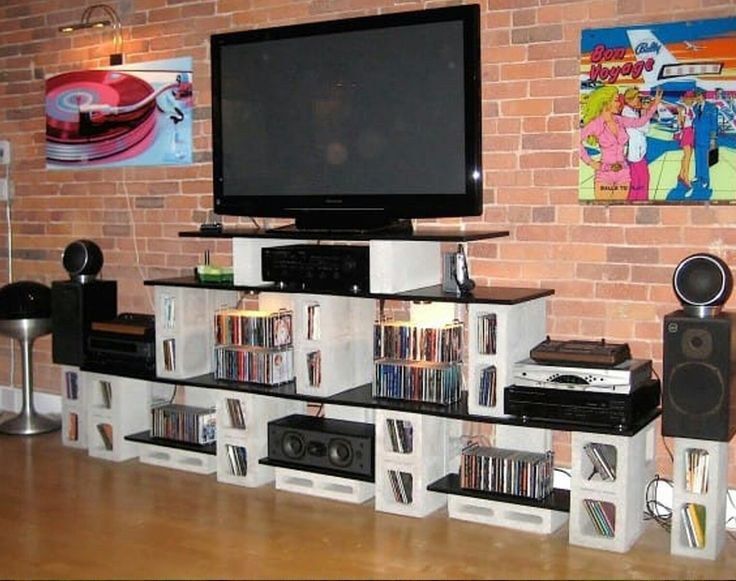 There is no need to spend a fortune on a new TV table. Entertaintment center furniture is very expensive but if you just stack a few concrete blocks and shelves, voila!. All in the open, with no dealing with tricky holes for cables.