Photos That Prove That Pinterest Diy Are Not As Simple As They Seem
Pinterest is a source of great inspiration when it comes to do crafty activities at home: it's an amazing way to channel your creativy and do things you wouldn't have normally imagined doing a certain way. Everything seems unbelievably cool and beautiful to look at, and most DIY activities may sem like something we could all do. However, the results are sometimes far from expected and are actually, pretty funny.
Take a look at these pictures taken from people that at least tried to make it work at home. They may have not nailed it, but they achieved something no less important: make us laugh out loud. Ever tried to imitate a DIY you saw online and wasn't what you expected? They did too, check them out:
Scary bears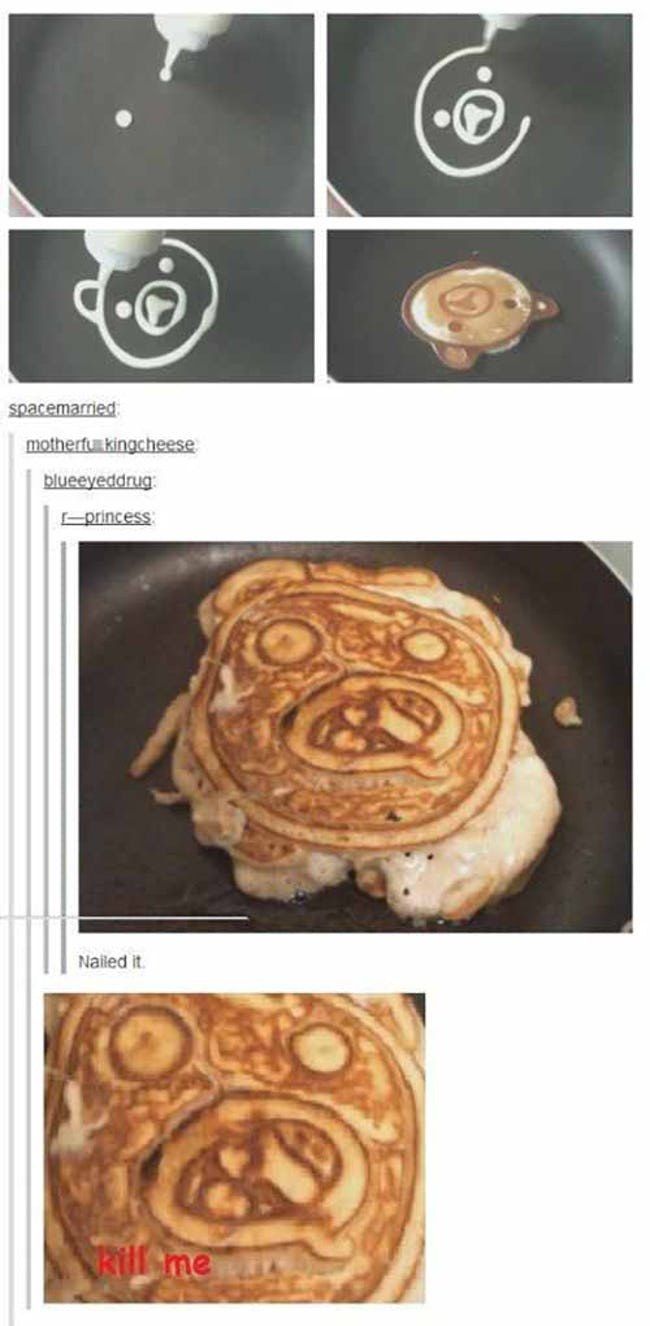 These bear shaped pancakes sound sweet and cute, but this result looks like a very scary meme, or a pancake spirit asking for help in the middle of the pan.
HedgeNOTS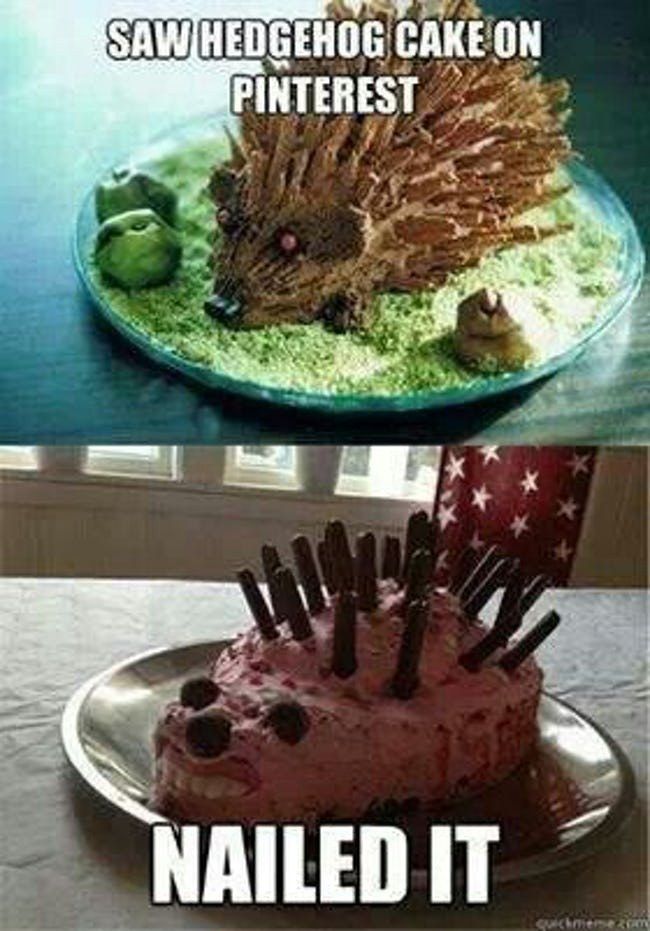 A hedgehog cake itself sounds like a very bizarre idea for a birthday party but we are not here to judge that, we are here to judge this result. What's up with those teeth?