You can find them in your neighbors front yard, in the middle of a deserted road, when an election is near, when you are going to church, when you are walking around the block, when you are looking for a place to eat or drink, or when trying to buy a house. Sometimes, the signs are ironic, others are clever puns, movie references, word plays, well-thought tricks, and others are plain ridiculous or bizarre, but they are always hilarious.Here are 50 of the most clever, creative, original and plain hilarious signs you won't believe are real.
You get what you pay for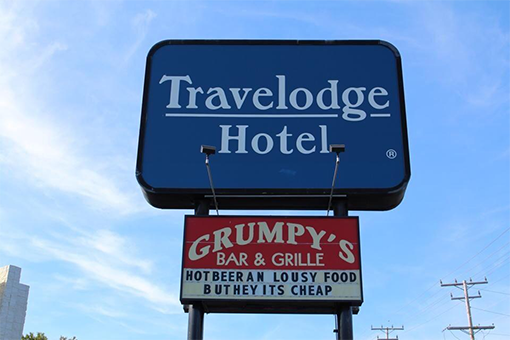 This bluntly honest restaurant owner applied a strange marketing strategy: paying thousands of dollars to actually advertise that your food sucks. I'm guessing people might go anyway: for the price and for the laughs.

PLEASE GO AWAY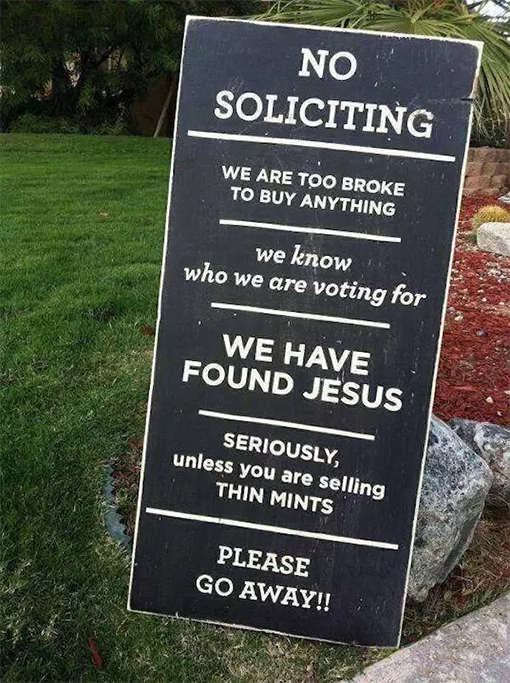 If you don't wanna be bothered, just try to cover all the bases. Like people that made this sign, who did a pretty good job debunking possible excuses for calling at their door.