Food is a sacred thing and manufacturers need to start respecting that. We deserve the food they advertise, not that stupid piece of nothing they give us. I'm sure this happened to you several times, 'cause it happens to me almost every day.
I buy a candy that is shown in the package as the greatest candy of all times but when I open the package a sad piece of who knows what arises. We need to protest and stop this. That is why we gathered fifty photos of fifty foods that are completely disappointing. Don't fall into their traps. Trust no meal.
BURGER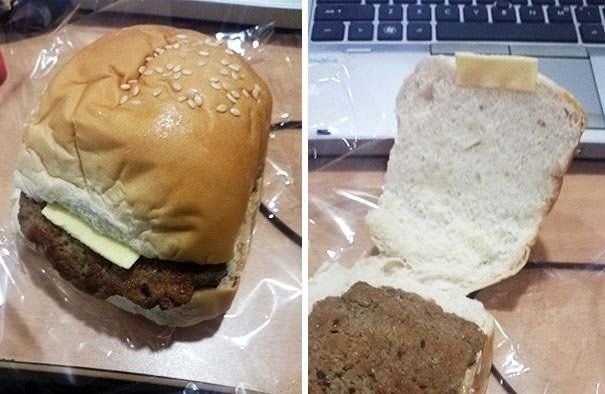 How heartless you have to be to be so shady about how you sell a burger? I'm sure that the person who was so unfortunate to buy this was pretty disappointed when he realized what it was really about.
BUNNY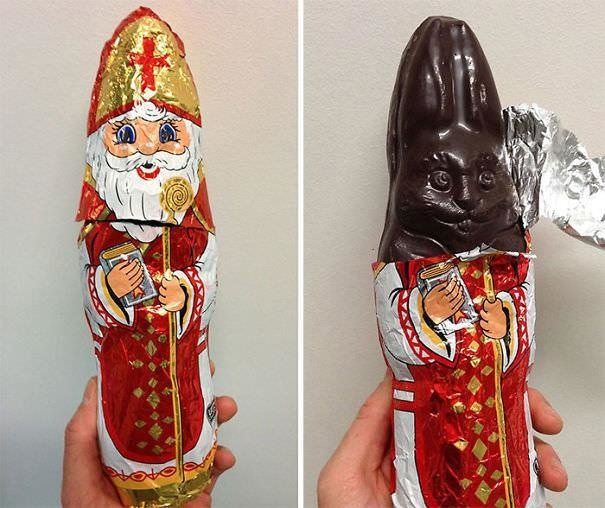 This is probably the biggest case of an identity crisis ever seen or heard of in the food industry: if you are buying a chocolate that is shaped like Santa in a weird crossover with the Pope that's what you expect, not a bunny.