How To Turn Your Old Furniture Into A Great Work Of Art
We can find old furniture everywhere, like in a flea market, antique store or even at our own house. The problem is that instead of remodeling them –as it takes a couple of hours- we throw them out because it is easier. So, fortunately, this article can make you change your mind: ladders turn into light fixtures, towel racks, and even bookshelves; dressers revamped into tv stands, pets' feeding stations or bathroom's vanity.
All we need is lots of sandpaper, some liters of primer, infinite paint colors and several varnish cans. And a couple of hours maybe. You think it, we name it. Bring yourself to turn an old piece of furniture, which you no longer use or is hiding somewhere in your house, into a useful bookshelf, table, bench or stool. Here are some examples of these works of art, but with a little bit of imagination, yours can turn even better!
Dry erase dresser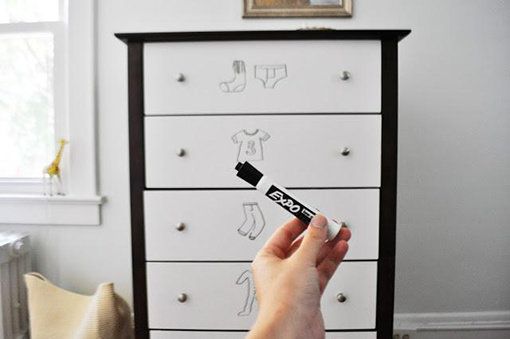 To revamp this old, unfashionable dresser first we need to sand the wood to remove varnish. After wiping it down, spray with primer to prepare the surface. And finally, spray the dresser with dry erase spray paint and varnish.

Modern TV Stand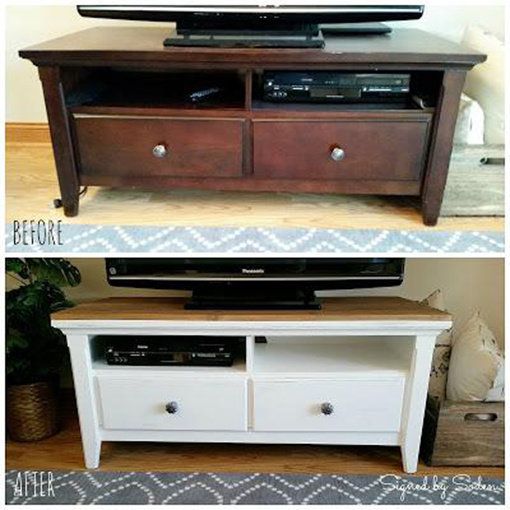 Clean the surface to remove any stain or dirt. Cover holes or bumps with wood filler to make the TV stand look even and sand it down. Prime the piece of furniture with at least two coats, then after letting it dry, paint it with your favorite color and varnish it.