Extremely Weird Houses
The era of the square buildings has reached an end. Now it looks like everyone should live in an amazing house that shines over the rest of the neighbor. It doesn't matter if it is because of its size, color, entrance or even its design. People need that. It's like those times playing SimCity and The Sims had turned us into a new species of human beings.
The ones capable of design our own stuff, and willing to make true our craziest dreams. Here are a few examples of the most extremely weird houses you could ever see in your life.
How hard to keep everything open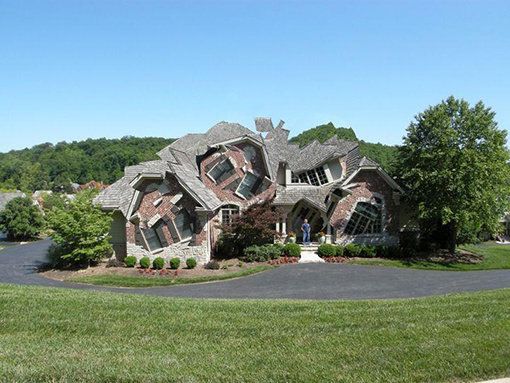 Imagine you are trying to refresh the house, to ventilate after a good day of cooking that left the entire house smelly. How would you open the windows in order to do this?

Is it all upside down?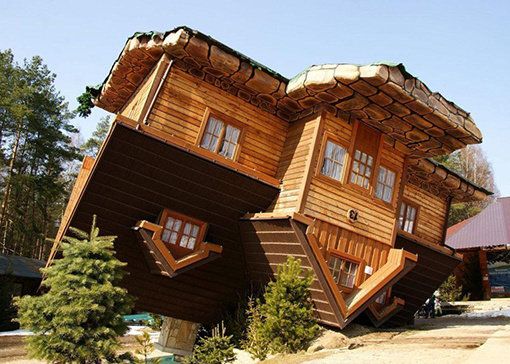 It doesn't look like the work of an architect. It looks like the consequences suffered by a small town after a huge hurricane. Where do you have to stand in order to come in?