Yik Yak Memorial: Why It Was The Most Underestimated (And Funny) App Ever
Yik Yak was an app that could be used like Twitter, for example, but the thing is the stuff you posted only went to people living near you, in an 8 kilometers radio. So, it was kinda an app between Tinder and Twitter, for young adults, mostly from college.
As we all know, college life is hard, and everything you can do to keep it entertaining is more than welcome. Except for Yik Yak, it seems, cause the app was a total flop and it's now gone. But it was so funny we made some kind of memorial post to remember it and we gathered the funniest Yik Yaks ever.
VEGETARIAN
Living with a vegetarian is hard. Like, when they cook tofu, for example, it leaves a sort of disgusting smell all over the place for several hours, and that's not nice. Buy, hey, it's even worse being a vegetarian. You can get out of there to have a burger.
GIRLFRIEND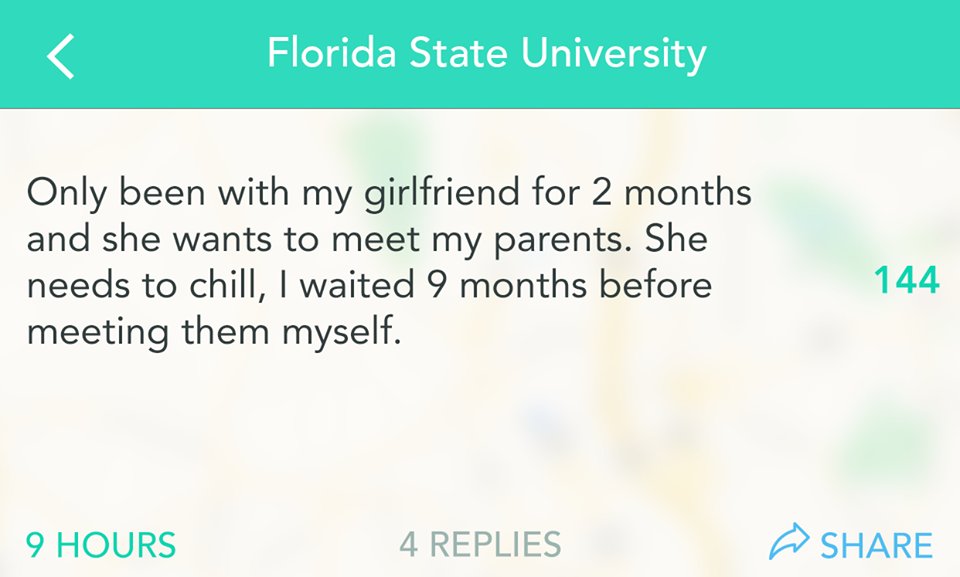 Hey, let's take things slow, alright? You can't meet someone else's parents after a couple of months of going out. I don't even know you at all yet. We don't even split out the bill when we go out for dinner yet.